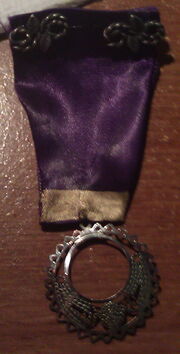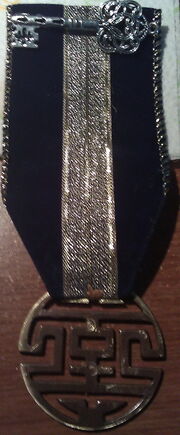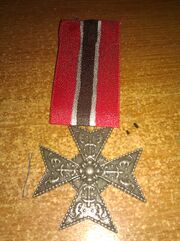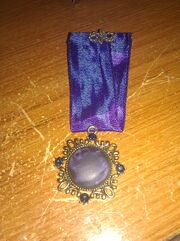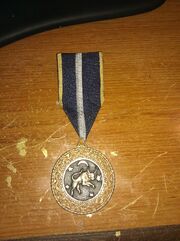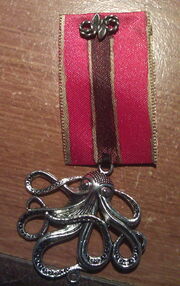 Raj medal of Merrit - Given by the Raj of India for service to the kingdom.
Cowford First Mayoral Medal - Given for Long term mayoral service to the first mayor of Cowford.
Kaizers Service Medal - For Meritorious Service to the Kaizer of Germany
Cowford Order of the Needle - Given to the Cowford Seamstress Guild
Cowford Taurus - For Service to the Town of Cowford
Cowford Order of the Squid - For extreme heroism when battling mechanical squids.